Rodent control done with the heart
Choose Ekomille CO2, the device for the continuous capture of pest synanthropic rodents, integrated with a quick and painless suppression system with carbon dioxide.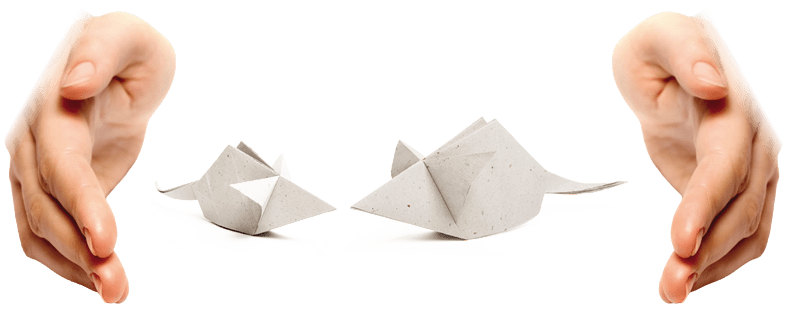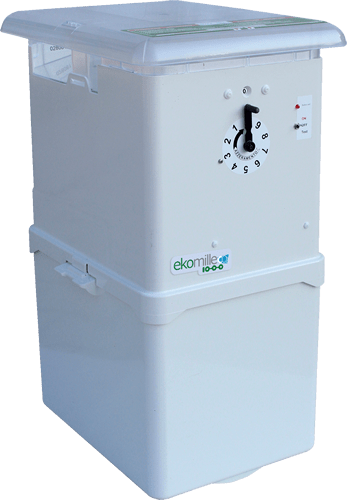 Ekomille CO2 combines the extraordinary capabilities of Ekomille with a rapid and infallible suppression system that exploits the biocidal potential of carbon dioxide.

With Ekomille CO2 the killing of rodents takes place in a state of unconsciousness and in a period of time less than one minute.

The rodent, attracted by food baits, enters to consume them.
When it touches the sensor located near the main manger, the trap-door is activated and the capture takes place.

After the capture, the electromechanical system delivers a flow of carbon dioxide in the lower section where the Ekofix 100 solution is brought to level.

cushion the fall of the rodent
reduce the volume of atmosphere to be saturated with CO2
odor control

In the lower section an atmosphere is created with a concentration of carbon dioxide higher than 60%.

The carbon dioxide delivered allows for rapid rodent suppression and animal welfare.

The period of time from the moment the rodent is captured and its death is about 30 seconds, in any case never exceeding 60 seconds.
Ekomille CO2 is considered a low-risk biocide-rodenticide, since it carries carbon dioxide for food use or the same used in the preparation of mineral waters and carbonated drinks. The use of carbon dioxide for the euthanasia suppression of rodents is widely documented in the international scientific literature, as well as already covered by the EU international legislation currently in force.
Would you like to know more?
Electromechanical device for the management of pest rodents, integrated with a quick and painless suppression system with carbon dioxide (CO2).
– Plastics (ABS, PP, PPS)
– Brass
– Stainless and stainless steel
– Electronic components
– Rodent control in agri-food companies
– Hospitals & Schools
– Public places
– Outdoor areas in general
– Transformer room and technological rooms
– Sensitive areas
– Rat (Rattus norvegicus)
– Black Rat (Rattus rattus)
– Mouse House (Mus musculus domesticus)
– Zero use of chemicals.
– No dispersion of carcasses
– High primimg with natural food
– Safe for food, non-target animals and children
– Suppression system animal-friendly faster in the market
– Suppression time 30 seconds
– Quick replace of CO2 cans
– Up to 10 continuous catches
– Odor control function, thanks to the liquid Ekofix 100
– Natural kit bait Ekofood 100 (cod. APGR03) and shovel (cod. APG023).
Enter the world of

Ecological Rodent Control​
Fill out the form with your details and you will be quickly contacted