Rodent control done with the heart
Choose Ekomille Z, the device for the continuous capture of pests synanthropic rodents, integrated with a rapid and painless suppression system by electrocution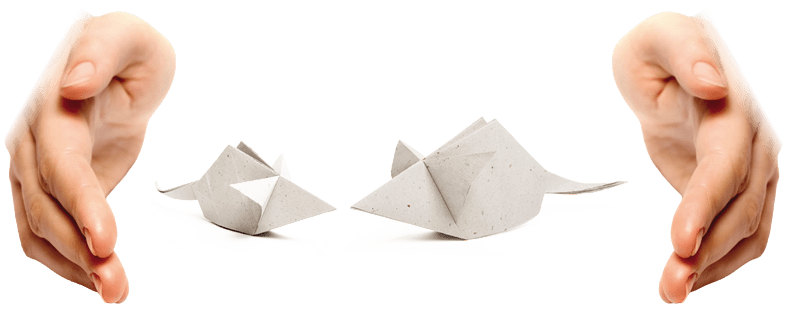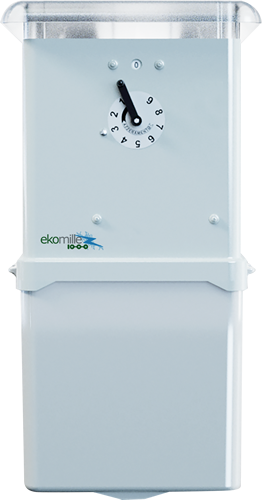 Ekomille Z combines the extraordinary capabilities of Ekomille with a quick and painless animal friendly suppression system by electrocution.

Death occurs within a maximum period of two minutes and in a state of unconsciousness determined by brain death which precedes the definitive one due to cardiac arrest.

The rodent, attracted by food baits, enters to consume them

Along the corridor that crosses to reach the central manger there are 3 metal plates, conductors of electricity.

The electrocution is activated only after contact with the sensor, located near the main manger.

Electricity is conducted through all three plates simultaneously. This avoids the risk of escape and ensures the killing of the rodent.

The suppressed rodent is collected in the bucket. The Ekofix 100 present in the same allows you to control of bad odors

Thanks to the presence of four "suppression rooms", after the rotation of the impeller that allows the positioning of the suppressed rodent in the bucket, the device is immediately ready for a new capture.
The device is equipped with an effective protection system that guarantees the safety of the operator.
In particular, a specific cover on the ladder that prevents access to hands and non-target animals, micro plugs on the roof that prevent the device from working when not closed correctly and a system that inhibits its activation when not positioned properly.
Would you like to know more?
Plastics (ABS, PP, PPS).
Brass.
Stainless and stainless steel.
Electronic components.
l: 330, w: 440, h: 630 mm
Rodent control in agri-food companies.
Hospitals & Schools .
Public places.
Outdoor areas in general.
Rat (Rattus norvegicus) – Black Rat (Rattus rattus) – Mouse House (Mus musculus domesticus)
Zero use of chemicals.
No dispersion of carcasses.
High primimg with natural food.
Safe for food, non-target animals and children.
Double safety system in order to avoid accidental shocks.
Suppression system animal-friendly with electric discharge of 9.000 Volts.
Equipped with 4 suppression rooms.
Immediately able to made new suppression.
Up to 50 continuous catches.
Odor control function, thanks to the liquid Ekofix 100.
Natural kit bait – Ekofood 100 (cod. APGR03) and shovel (cod. APG023).
Enter the world of

Ecological Rodent Control​
Fill out the form with your details and you will be quickly contacted